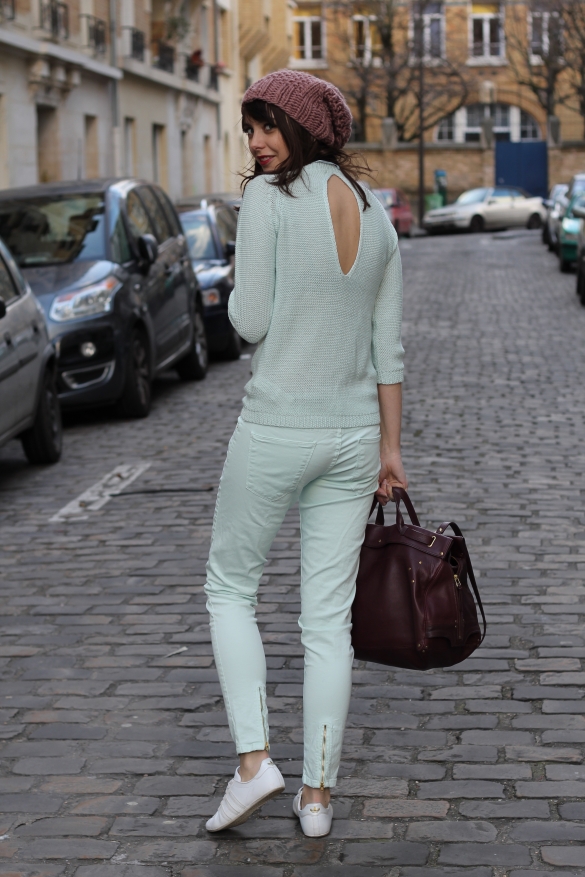 Je ne sais pas si vous avez remarqué mais la nouvelle collection ZARA est juste à tomber à la renverse. Moi qui n'était pas forcément fan de couleur pastel, me voilà revenue il y a 10 jours avec 3 vêtements couleur mentholée (16.90€ le pull, ça m'a fait tourné la tête, j'avoue). Je voulais attendre un peu avant de porter un total look mentholé mais j'allais pas attendre 107 ans que les chaleurs reviennent pour de bon, j'ai juste profité d'une petite accalmie pour me la jouer « je suis en été » (oui, j'essaye la méthode Coué 😉
Bon et sinon vous avez vu à quel point les couleurs menthe et bordeaux s'harmonisent parfaitement ?
I don't know if you noticed it but the new ZARA collection is absolutely amazing. I came back home 10 days ago with 3 new mint clothes, even if I'm usually not a big fan of pastel clothes. And now, I just can't wait for summer to be back !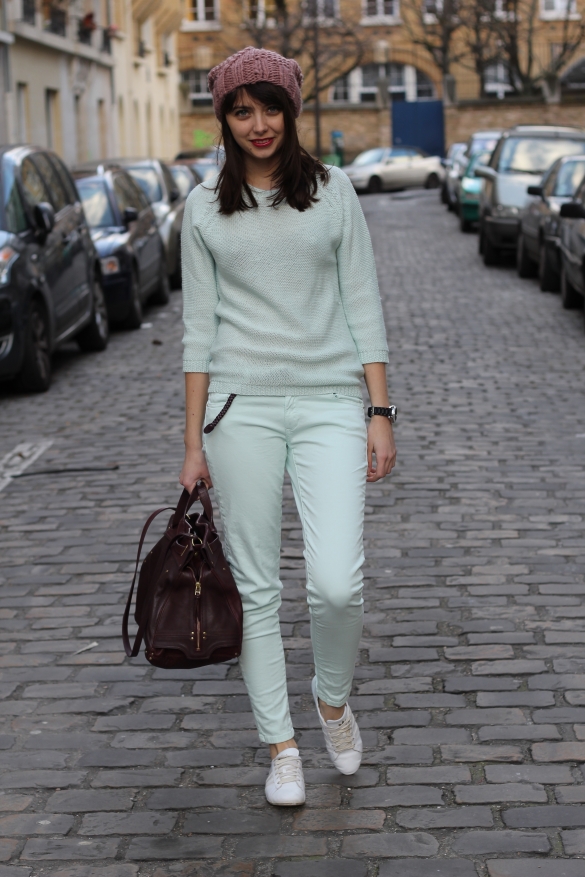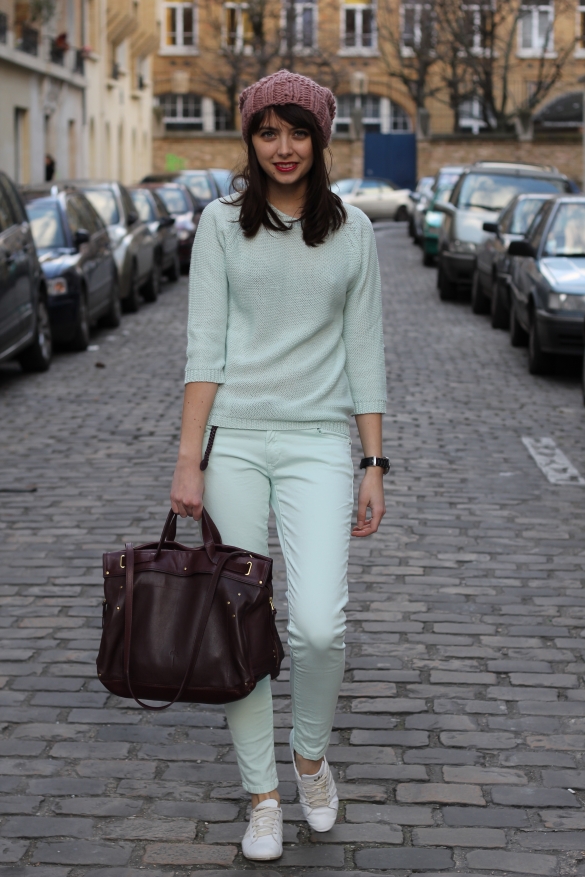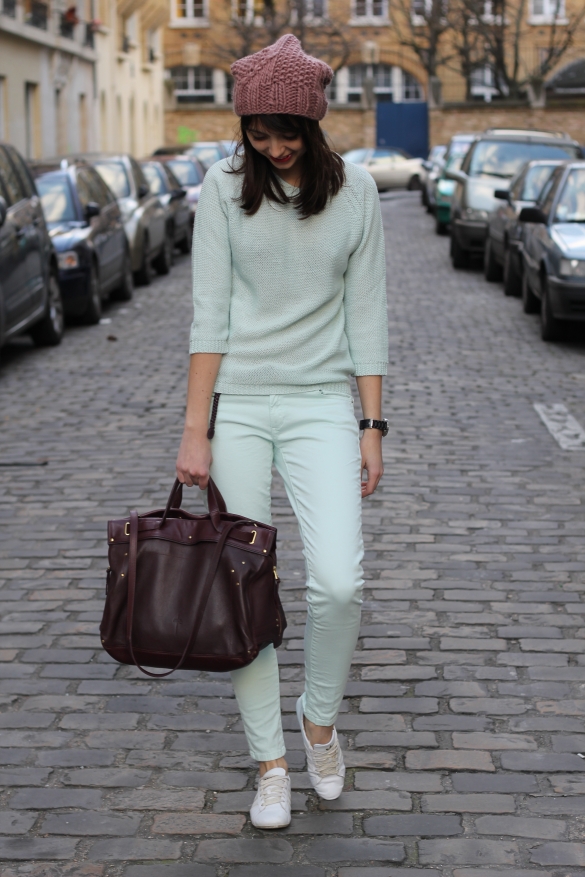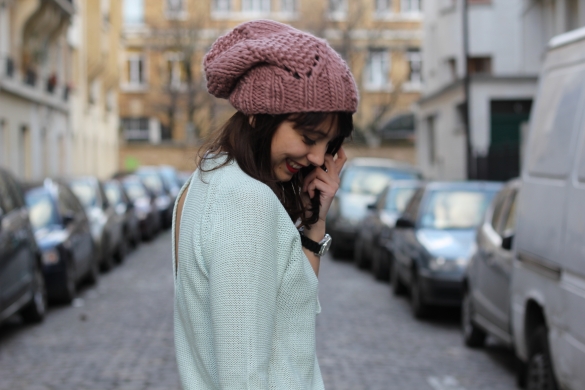 photos by Marie
Pull/Jumper ZARA
Pantalon/Pant ZARA
Baskets ADIDAS
Sac/bag Carlos Jérôme Dreyfuss via FORZIERI
Bonnet/Glove PIECES
RAL YSL 
Devenez fan du blog sur Facebook – Vide-dressing